Welcome to the Beach!
The Countryside Family Farms Beachside location combines the perfect combination of our famous orange slushies with our award-winning tacos!
Located in beautiful Vero Beach, on Ocean Drive, our central location puts you in the middle of all the hustle and bustle of Vero's favorite beachside strip of shops and restaurants. Relax on our deck or side patio with some tasty tacos and one of our sweet treats. This close to town location also makes it easy to pick up a half gallon of our fresh squeezed juice or farm-made Key Lime Pie.
You might be wondering, why did a family of citrus farmers decide to open a taqueria? It's simple, really. El Sid Taqueria started on the farm. A love of fresh grown produce, quality meats, and friends that could provide both made it simple. Farmers love a good crop. Whether it's the corn grown to make the perfect tortilla, or the beef raised to sizzle on a grill and fill your mouth with flavor, we farmers are the original foodies.
Our family has been planting, picking, and packing Indian river citrus for generations. Our fresh juice makes a sweet marinade when mixing with the right spices, and some of the food you'll enjoy here started with family recipes that are tried and true.
El Sid Taqueria is a proud recipient of the 2021 TripAdvisor Travelers' Choice Award placing us in the top 10% of restaurants worldwide based on customer reviews!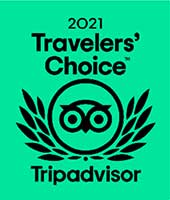 Kids eating Ice Cream Cones
Cheese dip, salsa and guacamole
Frozen Orange Ice Cream Float
Orange Ice Cream Float & Taco